How To Reduce Friction in the SaaS RFP Process
October 03, 2019 | 3 minute read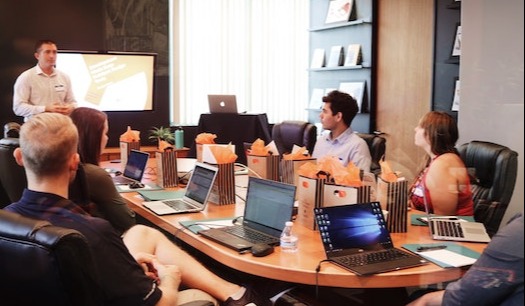 Preparing proposals in response to RFPs probably takes up a lot of time for your SaaS company's sales team. This is a necessary part of working with larger clients like educational institutions or government organizations. The RFP process can be tedious and frustrating with dozens of friction points.
There are ways to streamline parts of the proposal preparation process so your team can save some time. Many of the tenets of
inbound marketing
cross over to the proposal preparation process as well.


8 Ways to Reduce RFP Process Angst
Case studies can be developed as soon as you've finished a project or successfully created and implemented a custom software product for a particular customer. Write up the case study, include all the relevant data and imagery, and save it in a central location, accessible to everyone, like in your customer relationship management (CRM) software. Use a descriptive naming convention so it's easy to find.


Proposal templates can be developed ahead of time. Most RFPs follow similar conventions and ask for the same information. Create a clean branded template that already includes some of the standard information like your SaaS company's history, project principals, and contact information. Then add sections to fill in information that should be customized for each RFP client. You can also designate where in the template images should be placed for easy insertion.


Presentation templates can also be created ahead of time. They should be based around the standard RFP template and can contain standard information like your proposal template, but condensed or summarized for the presentation.


Collect relevant imagery. Your proposal doesn't need to be super fancy, but images and photos help break up long pages of text and add visual interest to your proposal document. Start collecting images that would be relevant to your proposals. Stock imagery, photos from your company and past projects, relevant graphs and charts, are all options to collect for use in proposals.


Identify proposal reviewers. It's important to have your proposals reviewed by a proofreader and a subject matter expert (SME) before they go out the door. Spelling and grammar mistakes will lose you points with the review team you're bidding to. Make sure you have a few options for proofreaders and for SMEs, so there will always be someone available for each proposal, even if people are on holidays. Store this list where it's easily accessible, perhaps as a customer contact group in your CRM, where you can track schedules and contact information.


Make sure the ways for the client to contact you with questions are clear. Give them multiple options so they can choose the method they prefer.


Tailor your cover letter. It's ok to start with a generic template, but it's important to show in the cover letter how your team will provide the best support to help the client achieve their goals. Developing personas to write to, which represent the people that you're addressing your letter to, can help make it easier to write a tailored cover letter.


Develop email templates for submission so it's easy to send off when the deadline comes.
Proposal Content Should be Easy to Access
If you don't have a CRM, it's time to get one. A CRM, like HubSpot, can store all of your proposal processes and templates centrally. Implementing a CRM where your entire SaaS company can access everything will help to speed up the proposal process.
Reducing RFP response friction points for your sales team will help everyone approach the process with less trepidation, making proposal preparation faster and more consistent. Delivering proposals that read well, look great, and are on brand will help you stick in your potential clients minds. With practice, your team can adjust and refine the process and get even better at producing winning SaaS proposals.
Find Out How to Improve Your RFP Process
TW Blog Sign-Up
Learn more about how to grow your business and improve your sales team process.