How To Jumpstart Your SaaS Sales in 2020
November 26, 2019 | 4 minute read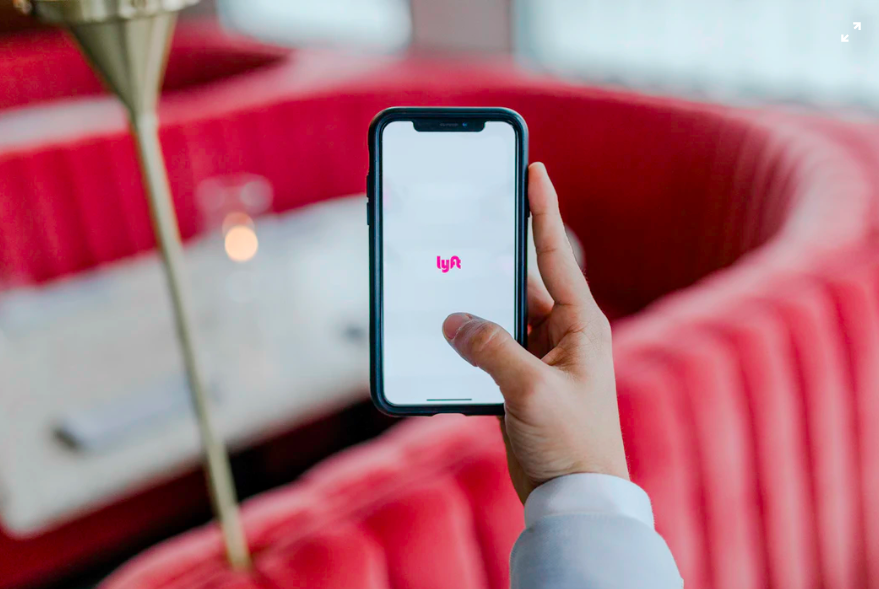 2019 has been ticking by at an alarming rate and it's getting close to 2020. This is a great time of year to review your SaaS company's sales in 2019 and find out what worked and what didn't. You can use that information to set goals for sales in 2020, and develop a strategy to nail those targets. SaaS is an exploding industry, and incredible growth is still expected next year. Hit the ground running with a solid sales plan.
Energize Your SaaS Sales in 2020
There were plenty of blog posts written about SaaS sales this year, and while it is all valuable content, there's a ton of posts to read through. Here are the highest performing SaaS posts from 2019.
1. Growth-driven Website Design to Maximize Education and Training Sales
You can use the theories of Growth Driven Design (GDD) to develop a website that drives new qualified sales leads to your team. Using GDD doesn't have to mean a huge time consuming rebuild of your entire website. GDD allows you to adjust your website on the fly to adjust for your audience. The 3 key takeaways were:
Embrace Growth Driven Design: your website should evolve to meet the needs of your customers, like your software does.
Focus on User Experience: figure out what frustrations customers have when purchasing online, find ways to eliminate those barriers on your site.
Track your analytics: keeping a close eye on your analytics can help you adjust your online strategy quickly, to suit the constantly changing demands and preferences of your audience.
2. The Best Way to Align Marketing and Sales in a SaaS Company
Aligning your marketing and sales teams brings strength to your SaaS company. Instead of working at odds with each other, both teams can benefit, and work more efficiently when they collaborate.
Together, sales and marketing teams can help you develop clear revenue goals, streamline sales & marketing activities, and gain a solid understanding of your target audience.
Your sales teams can provide insight about your buyers, helping the marketing team develop more tailored content.
Tailored content attracts and engages your audience, delivering qualified leads to your sales team, so they can close more sales and delight the customer.
3. 3 Ways to Attract Valuable SaaS Leads
Dream clients, the ones that are perfectly matched with your SaaS company's values, are out there. It's not a myth. Finding them doesn't have to be a slog of endless cold calls. The best way to get your ideal customers to engage:
Publish the high-quality information they're looking for at every step of the buyer's journey.
Share knowledge, tips and tricks, and interviews with industry experts on a podcast.
Really get to know your dream client. Develop detailed buyer personas so you can pump out that tailored content they're looking for.
4. How To Make Your Growing SaaS Company Consumer-Centric
You may have noticed a theme here: focus on your customers. Customer service is the backbone of your SaaS company's sales growth. Companies who make customer delight the focus of their sales model are more successful than their competitors. Three key takeaways:
Centralize your knowledge in a CRM, like Hubspot, to ensure no customer falls through the cracks. A CRM houses important knowledge from everyone on your team, and helps you develop more efficient processes around your customers' needs.
Help your clients through the buyer's journey with rock solid educational content to help them make decisions.
Make it easy to purchase your product. Keep an eye on your analytics and sales feedback. Find out where there are friction points in your purchasing system, and iron them out.
The Most Important SaaS Trends for 2020
Besides working these tips into your 2020 sales strategy, it's also important to stay ahead of the curve. SaaS growth is expected to stay strong next year, possibly growing up to 118%, according to Blissfully. Here are a few things to keep in mind for next year:
SaaS is not just for marketing, engineering, and IT departments anymore. Every department in companies are building their own SaaS stack. Are there new groups you could be targeting?
Security is essential. People and companies are concerned about the security of their confidential information and data when they look for SaaS suppliers. Get your security locked down, and then be transparent. Tell your customers why your security is good, and how you're keeping their data safe.
Artificial Intelligence (AI) is on the rise. AI can be used in a lot of ways. One of the best ways is to tailor user experience, which delights customers and makes them feel understood and cared for (remember the customer-centric idea? Prove it.)
Freemium wins. Research by Blissfully shows that companies are using 3x more free apps than paid. The SaaS companies winning the game are using freemiums to build solid customer relationships, are guiding users through the buyer's journey, and are making it easy to purchase.
Get A Headstart On The Saas Sales Marathon For 2020
References:
https://gbksoft.com/blog/top-trends-in-saas-development/
https://www.blissfully.com/blog/saas-spending-to-double-by-2020-will-you-be-ready/
TW Blog Sign-Up
Learn more about how to grow your business and improve your sales team process.