How To Support SaaS Company Growth with Highly Scalable Systems
September 10, 2019 | 3 minute read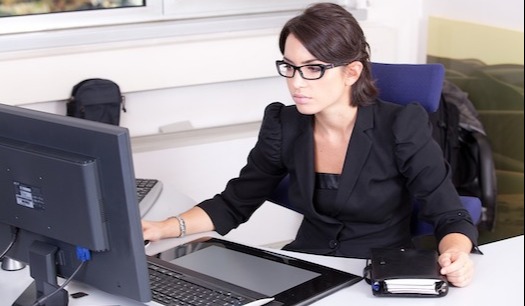 As a SaaS company, you're no stranger to highly scalable systems. You need to store and access tons of data for your products that serve your customers. Translating this to the sales team should be a natural extension of the company culture. Strong, progressive companies are always learning, growing and preparing to better serve more people.
3 Easy Ways To Integrate Highly Scalable Systems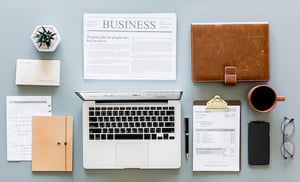 1. Invest in an Innovative CRM: One of the first places you can start to integrate highly scalable systems is in your customer relationship management (CRM). If your company does not have one, investing in one is your first order of business! A CRM is an online database that stores all of your client's important information. Your entire team will be able to access the information, ensuring that nothing is overlooked. Some additional benefits of a CRM are:

Enhanced cross-selling opportunities
Improved communication
Effectively protects your data
2. Build a Remarkably Scalable Sales Process: Take a look at how you can make your sales process more scalable. Within your CRM you can track where your sales prospects are in their buyer's journey. Using a pipeline allows you to track all deals and sales activities. You are also able to create goals for each team member. Many different activities (number of calls, discussions, sales, etc.) can be closely monitored so performance isn't impacted as your team grows. Storing data and current deal progress is essential, not only for a growing team, but also when current employees move on. Having a central place for all of the information will allow a seamless transition when new team members take over.

3. Attract New Clients With Powerful Inbound Marketing: Inbound marketing will help you scale your efforts in terms of prospecting and attracting better customers to you.
Creating content will do the behind-the-scenes work for your sales team, which allows them to focus on higher ticket activities like closing sales and aftercare.
Optimize your website so it is easy (and fun!) to use. Consider the benefits of using a chatbot so your customers can get instant answers to all of their questions.
Don't ignore the power of social media. 71% of consumers who have had a good social media service experience with a brand are likely to recommend it to others.
How To Increase Your Sales With Highly Scalable Systems
Growing a business requires proper planning. The earlier you integrate these scalable processes, the easier you can also scale your sales and report to management on the ROI of these investments. When planning growth, it is essential to implement the following:
Commit to the idea of growth: It is important to be realistic about your goals so that they are attainable.
Implement inbound marketing: By identifying the need, determining your target audience and creating the content, your entire sales team will be on the same page.
Use a CRM: Using a software like HubSpot will allow your processes to be documented and monitored in one place, which will show your customers that you are organized and prepared for anything.
Optimize so your pipeline easily scales: Making sure that each customer is being tended to regardless of the stage in the sales process they are at will show potential customers that their needs matter.
Make Scaling Your Sales Team Even Easier
References:
https://www.getambassador.com/blog/social-customer-service-infographic
https://www.forbes.com/sites/philipsalter/2016/05/02/the-six-steps-to-scaling-a-business/#6d2aac831ca9
TW Blog Sign-Up
Learn more about how to grow your business and improve your sales team process.