How to Solve Your Manufacturing Sales Team Needs with HubSpot CRM
October 10, 2019 | 2 minute read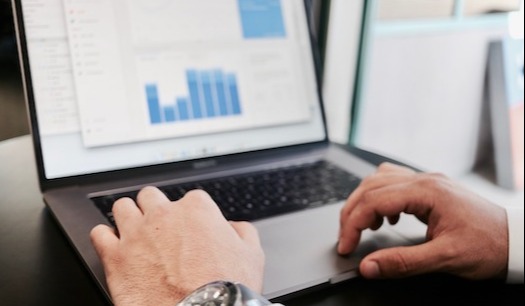 To better serve distributors, large manufacturers usually have their sales teams scattered from coast-to-coast.
It is a great way to be present with your customers, but it also may mean that your sales teams are not necessarily operating on the same page. Resulting inefficiencies in the sales process will make it difficult for your team to accomplish their goals and close deals in the manufacturing industry.
The HubSpot CRM can organize your sales department by housing marketing, sales, email and customer management in one tool. Even when your sales team is scattered across the country, they can work with the same information and processes. In addition to helping you organize your sales team, HubSpot's software will help you grow your online marketing strategy.

3 Ways Your Sales Team Can Benefit from Using the HubSpot CRM
1. HubSpot CRM is a Free Organization Tool
You only need invest time to learn the tool and get your team onside. When you implement HubSpot's free CRM, you will be able to provide better customer service by organizing your contacts. You'll have better insight into all of your leads and you'll be able to monitor deals easily with analytics and reporting.
2. Store All Your Customer Data in One Location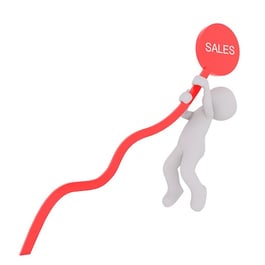 Centralizing all your data, eliminates any duplication of work or contacts by your team. New salespeople can easily find and use information and when team members move on, your customer information stays in the CRM. Your sales team will be able to provide a much higher level of customer service by having all of the customer's information available.

3. Systematize Your Sales Process by Creating Custom Pipelines
HubSpot pipelines can be customized to match your specific manufacturing sales process. Your sales team can use this information to keep track of customer progress and to ensure a level of consistency with all customer interactions. You can also easily view performance and track key metrics of your team.
26% Revenue Increase After Implementing HubSpot CRM
As a case study within the manufacturing industry, Casio UK decided to ditch its custom-built CRM in favour of HubSpot's CRM. Casio's efficiency and sales increased dramatically:
Website traffic is up by 12%
Leads increased by 496%
Calculator division had a 26% increase in revenue
"We never lose sight of a prospect from the first touch to a closed deal."
The HubSpot CRM will grow with your manufacturing business. You can add on additional features when you are ready for them without needing to retrain on additional software or separate tools. The free CRM is a great place to start in order to cut down on the variation and duplication of work in your sales team, as well as to better organize and serve your customers.
Understand your Customers Better with the HubSpot CRM
References:
TW Blog Sign-Up
Learn more about how to grow your business and improve your sales team process.