Strong Manufacturing Sales Team Organization is the Key To Growth
August 20, 2019 | 3 minute read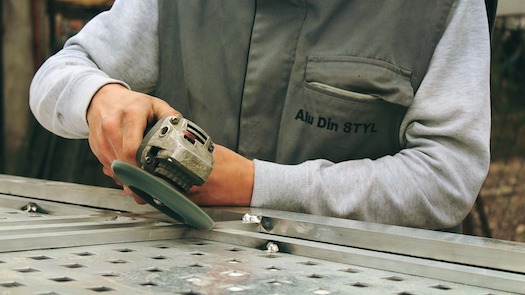 Whether you are a new sales manager or you've been in the game for a while and are now looking for massive growth, you need to start with strong sales team organization.
Strong sales team organization applies both in terms of how the sales team fits into the company structure and how organized they are internally, with sales processes, tasks, and tracking.
To keep your sales team running like a top, you need to have effective systems in place. A CRM (customer relationship management) tool is an online portal that houses all the information about your customers. The information that used to float around on spreadsheets or on sticky-notes now has a permanent, accessible home. The added bonus of a CRM is regardless of who is on your team, the data remains in the online hub. Everyone will have the same current information.
4 Benefits of a Rock-Solid CRM in the Manufacturing Industry
1. Better Experience For Your Customers
The process of setting up and using a CRM will allow you to better understand the needs of your customers. A CRM ensures that all dealings involving servicing, marketing and selling can be done in an organized way.
2. Higher Productivity from Your Sales Team
With administration tasks automated, your sales team will spend less time on meinal duties and more time on actually selling. In a growing organization, you should use the CRM as the engine that drives your sales growth. By developing a sales process pipeline within it you will be able to see what activities are working and the status of the deals that are active.
3. Increased Collaboration Between Members of the Team
Each team member has access to the same information about a client, which ensures nothing about their experience is overlooked. In addition, you should have certain activities each employee tracks so you can see who's making the most progress and what sales actions are producing the best results. Visibility metrics provide a way to narrow in on where to improve in order to hit your department's sales targets.
4. Greater Insight About Essential Data
It is easy for a sales manager to get up-to-the minute data. Manufacturing sales managers have many different types of reports they need to have access to. For example, for your quarterly sales meetings, you are probably required to bring a won and lost deal analysis. Having access to this information will show you who on your sales team is excelling and who may need some additional training. It will also allow you to look for patterns in your pitches and determine what is working and what is not.
You Want To Automate Sales Using Your CRM - Now What?
Your team is finally on board. But now you have the overwhelming task of setting up your CRM for automation. Keep these key points in mind if you plan to do this task in-house.
Understand the Sales Process: A solid understanding of how a CRM will support existing processes is the key to implementation. You should document processes if you haven't already and get data from your sales team to make sure the systems created are conducive to their established best practices.
Move Your Client Data into the CRM: During an automation process, it is a good time to clean up the information you have on clients. The HubSpot CRM, for example, is able to identify duplicate contacts and information to save you time in set up.
Map the CRM to Include the Sales Process: After the data has been moved, it is now time to use it so sales teams can sell more effectively. You can also create custom pipelines to monitor the progress of sales deals.
Monitor Systems and Data: One of the highlights of a CRM is the ability to consistently track your data and systems, as well as team performance. You'll no longer have to wonder about whether things are slipping through the cracks.
How To Connect Your Sales and Marketing Teams For Wicked Results
Even if sales and marketing are two separate entities in your organization, you need to encourage collaboration and idea exchange with other departments. Marketing can only supply killer leads if they know more about the customers, which is where your sales team comes in. A CRM can even track the dollars sold as a result of a particular marketing campaign online. You can finally connect marketing and sales processes, and keep everyone aligned in their goals.
Get Free Help To Boost Your Sales Team Organization
TW Blog Sign-Up
Learn more about how to grow your business and improve your sales team process.