How to Use Search Engine Optimization for New Technologies
June 25, 2019 | 3 minute read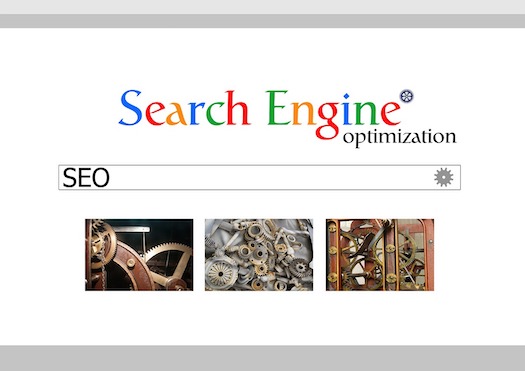 Keeping on top of the newest trends in search engine optimization (SEO) is important, especially if you are in the midst of creating new technologies. You want to ensure that your hard work is noticed and to ensure it isn't lost because of a poor SEO strategy.
How to Use SEO to Sell Your New Technologies
As a new company who is trying to get your technology to market, you need an affordable way to advertise and to attract next round funding. A good SEO strategy will incorporate your strategically chosen keywords within created content. It also increases your online presence, which will directly influence your success as a company. The three main components of an SEO strategy are:
1. Quality Content
You need high-quality content in order for visitors to come back to your website. Time is valuable, and no one wants to read content that doesn't meet a need. Content can be in the form of articles, blogs, or social media posts.
2. Pillar Articles
A pillar article is an extensive piece of writing (typically blogs or articles) that aims to cover a core topic in great detail. You then link related content to this article, which makes it easier for readers to find the information they are looking for and stay on your website longer. The pillar article and linked sub-topic articles form a cluster of content that ranks higher on search engines.
3. Sub-topic Keywords
Sub-topic keywords are carefully chosen phrases that your typical customer or investor would be searching for. The goal of writing useful content around the keywords is to drive more qualified traffic to your website.
For example, if your new technology is an online app that encourages healthy living, one pillar article's core topic could be healthy eating. And to support this pillar, you may have sub-topics like, organic food, cutting out processed foods, or the Canada Food Guide. You would then write blogs or articles based on these sub-topics, and each would contain a link back to the pillar article.
Top 3 SEO Trends To Market New Technologies
Trends are rapidly changing, especially when it comes to SEO. To market new technologies, there are 4 key SEO trends to capitalize on:
1. Mobile-Friendly Websites
At the end of 2016, more users were accessing the internet with their mobile devices than their desktop computers. Making your website is mobile-friendly will ensure that you aren't missing out on more than half of your potential customers.
2. Voice Search
By 2020, 30% of internet surfing will take place without a screen. With the rising popularity of audio technology, it is essential that you have content for these emerging platforms. Keep your content and website copy short and sweet so that voice search technologies can easily read it back to the user.
3. Podcasts and Videos
81% of marketers are optimizing their social media videos for mobile device viewing. Video content is engaging and easily digestible. Podcasts are similarly convenient content for users to listen to while on the go, commuting, cleaning, or out on a run. Updating your content to include either podcasts and videos meets end users where they are and provides a format that respects their time.
To make sure that your new technology is not overlooked, spend some time on your website content, whether it's the sales pages or the blog. Thoughtfully assess how useful your content is for the eventual customer or investor, and incorporate SEO to maximize website traffic.
Keep Up With the Ever-Changing SEO World!
References:
https://knowledge.hubspot.com/articles/kcs_article/content-strategy/pillar-pages-topics-and-subtopics
https://techcrunch.com/2016/11/01/mobile-internet-use-passes-desktop-for-the-first-time-study-finds/
https://www.forbes.com/sites/gabrielshaoolian/2018/12/27/why-voice-search-will-dominate-seo-in-2019-and-how-you-can-capitalize-on-it/#4226517830ac
https://www.hubspot.com/marketing-statistics?_ga=2.29835071.1056007466.1560879406-1973650620.1539743404)
TW Blog Sign-Up
Learn more about how to grow your business and improve your sales team process.