How To Work From Home & Make Connections Tops 2020
December 01, 2020 | 5 minute read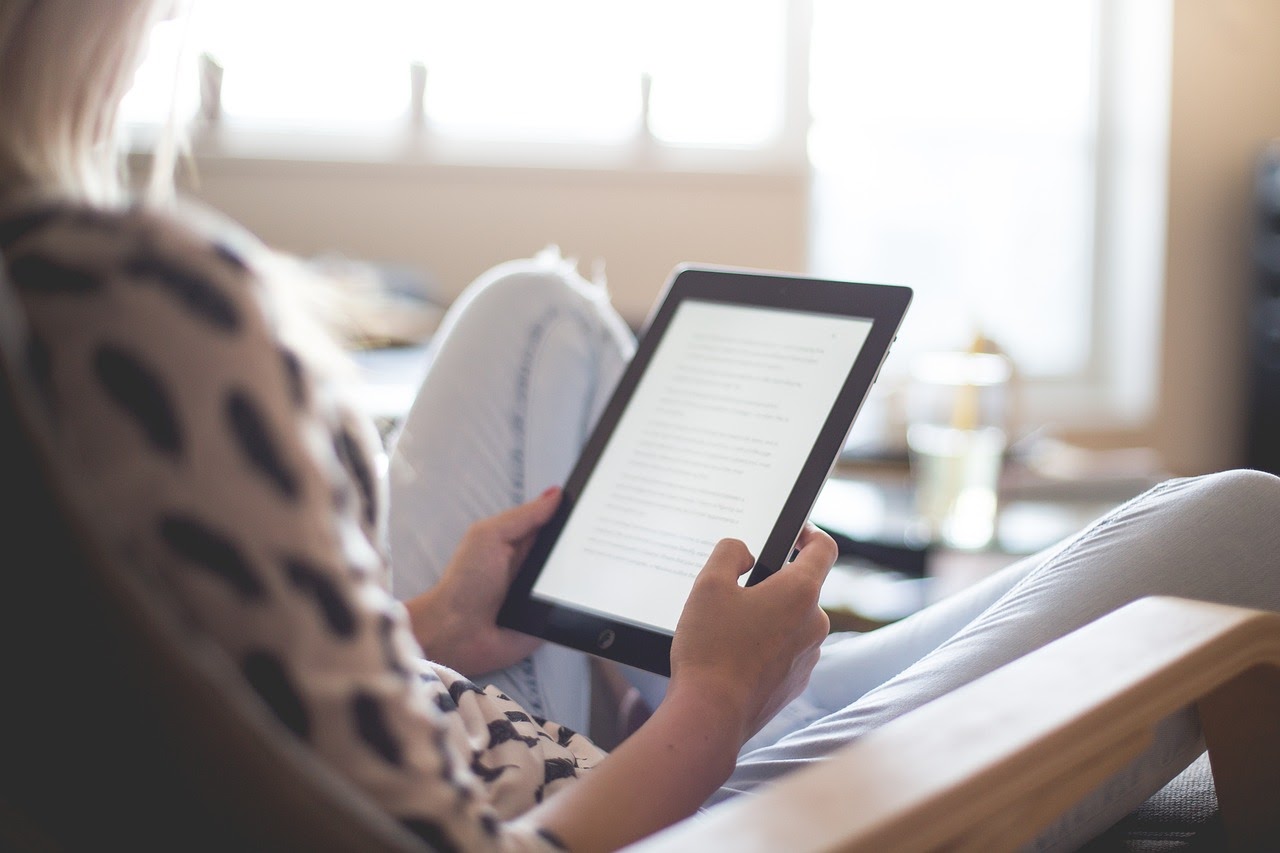 2020. A year that didn't go as planned. COVID-19 took over. That's it. It took over. Yet, while the world was working to overcome the threat of the virus and the uncertainty it brought, many were looking for ways to connect while keeping their distance - connecting while they worked remotely, connecting to keep their businesses operating, and connecting their dream life with reality

People wanted to know how to keep it together personally and business-wise during COVID-19. Readers looked to these Tangible Words' Top 5 Blogs of 2020 for solutions.
1. Helping Business Through the Uncertainty Is Company Growth: A Podcast for Leaders
The first episode of Company Growth: A Podcast for Leaders tackled a big concern in business: how to get through this economic downturn and come out better on the other side. You'd be surprised by the three ways Alysha Dominico (Tangible Words Cofounder) and her inaugural guest, Todd Hockenberry (Owner, Top Line Results), hashed out during their conversation - three ways to help businesses survive and thrive right now.
Not only is the podcast a wealth of knowledge from business-boosting experts, it's a positive space where you can be motivated and motivate. Pay it forward if you will. Boost yourself and other businesses because connecting within our industries is how we can move forward. Oh yeah, and wash your hands.
2. Why Work From Home When You Can Take It Farther, Much Farther
Connecting your dream work-life balance with your reality was something that people looked for in 2020. The forced physical distancing that allowed people to work from home was also an opportunity to do work and live a life you love. A Tangible Words' graphic designer and writer tells us how she took the leap to fulfill her dream to explore the world while making an income. (Though COVID-19 has hindered her travel for now, this story is a great read if you're looking to get your remote working life started.)
Working-Remotely Tips From a Digital Nomad Who Knows #1 Tip
When you're creating a lifestyle where you can work and live your travel dreams, start by securing an income. So work from home first for a company like Tangible Words.
And the best benefit to Tangible Words is that Work From Home is what they do, and always have. There's no learning curve to how you're going to "make it work". They've already connected the processes. You have the skills, and Tangible Words has the infrastructure to pull it all together from anywhere.
Read more about How to Make It as a Digital Nomad With a Work From Home Job.
3. Using Social Media to Boost Your Business During COVID-19
Not a lot of in-store shopping happening right now. Fewer sales visits and face-to-face pitches. You've been pressed to find other ways to effectively connect. Sure you're using social media platforms and have been since long before COVID-19 hit, but are you using the right ones for your business and are you using them well? How do you know? That's where social media management tools help you up your inbound marketing game.
Three billion social media users worldwide. Connecting with the users who are interested in your business can be a fulltime job. Great news though! There's tools to help you manage your social media so you can turn those users into customers, even in or especially during the pandemic.
You want to use a social media management tool that has the features you want to save you time, that lets you work ahead to create content, and that lets you know what's trending so your content stays current.
A Simple Comparison of 5 Social Media Tools
This popular Tangible Words blog in 2020 included a chart that compared 5 popular social media tools. We looked at Hootsuite, Buffer, Sprout Social, CoSchedule and HubSpot, identifying pros and cons for things like cost, user-friendliness, and technical support.
Read A Comparison of 5 of the Best Social Media Management Tools full blog to find out what's good and what's not about these five social media management tools and get some tips from insider Tangible Words.
4. Hey, Sales Reps: How Physically Distant Connections Can Make Your Company Grow in 2020
Working at home. Yep, you're at home and you're working to grow your business. You might also be parenting or caregiving and the dog's barking. Mute, no video.
It's difficult, but there's a silver lining amidst COVID-19. You can still meaningfully connect with your clients from a distance.
Mother and entrepreneur Sales Trainer Karen Kelly, of K2 Performance Consulting, reminds Alysha (Tangible Words Cofounder) what's good about the way business has changed in 2020 in their conversation on the Company Growth Podcast for Leaders. Karen also talks about new ways to make human connections. Sales reps are all in this together. So they need to connect on a business level and a human level to work out how to manoeuvre through 2020 and beyond in the most positive way for everyone in the business.
When you're done, here's some post-podcast ideas for what sales reps can do:
Share your personal mindset during COVID-19 and connect through mutual emotions that affect your performance;
Continue to connect via marketing and sales messages during COVID-19. Simply lead with genuine empathy and modify your messages;
Always connect with your team to innovate during COVID-19.
Read Alysha's take on Company Growth in COVID-19: What can Sales Reps Do?
Plus, listen to the Company Growth full Season 1 Episode 1 podcast here.
5. Working From Home Gives You Power in Your Life Especially During COVID-19
It's difficult to work well outside the home when your kids have 20 bus cancellations in a season or, say, a worldwide pandemic closes schools and daycares altogether.
And it's not just a parenting thing, as one of our Tangible Words' editors writes. It's quality of life and working your way along the path that gives you work/life balance. Finding Tangible Words and working from home did that for her. She could connect with her family when they needed it and stay on top of work responsibilities.
Here's some insight from How Work From Home Jobs Can Be Powerful and Life-Changing and three benefits of working from home:
Flexibility - use your time the way you want and need to, to meet your work obligations and family activities;
Less Stress - no more worrying about when you can make time for that dentist appointment or commuting in a blizzard. Your work time is yours to choose and the commute just steps from the kitchen;
More time for family - No commute=more time so no more rushing home for dinner and homework before everyone crashes for the night.
So while 2020 has been a year of uncertainty, it's also encouraged people to seek alternative ways to connect and grow in business and life. Tangible Words provides guidance and action for business growth, and always has, so listen to the Company Growth Podcast. If you're in the work/life balance mix check out Tangible Words careers. It could be the connection you need to start something new. Hello 2021.
TW Blog Sign-Up
Learn more about how to grow your business and improve your sales team process.