Sharing the Sales Growth Strategies that Make Businesses Successful
February 28, 2023 | 3 minute read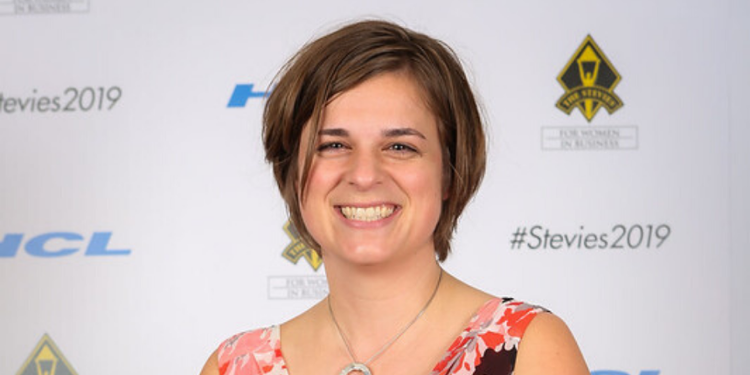 What's the secret to the success of the Tangible Words sales growth journey? Years of adapting to changing customer needs and promoting employee satisfaction. Co-Founder Alysha Dominico recently shared the Tangible Words story, growing pains and all, with Go Solo.
Tangible Words has evolved over the years from a copywriting and web design business to a sales growth business focussed on relief and profitability for each client. The goal: help clients understand their sales, marketing and retention processes, and then use software to track it. With this method, it's easier to boost sales growth while making life easier for sales and marketing teams.
We look for ways to track what is and isn't working to help companies gain control over what is or is not working. We help them wrap their arms around problems they can't see but which might be holding them back.

-Alysha Dominico Co-Founder and CEO of Tangible Words
Providing access to reliable tools and easier-to-adopt guidance in the implementation of those tools means you don't just get software and try to figure out what to do with it. That's a waste of time and makes life harder for your team. Instead, you have to create repeatable, reliable and scalable processes. This is what Tangible Words strives to achieve daily for their clients.
It's not difficult to become a HubSpot partner. Tangible Words' HubSpot Agency Partner status was earned by completing hundreds of hours of training, and working (and improving upon mistakes) in hundreds of HubSpot portals. But any agency can do that.
Instead, it's learning from the mistakes that get made in making a new website or setting up a HubSpot portal that gives you the in-depth knowledge and expert assistance that creates relief for customers. That so-called "life experience" is critical to success.
Of course no one wants to enter into a relationship saying "mistakes will be made" but in all relationships, human error is unavoidable because in creating the custom environment of a website or a Hubspot install, decisions have to be made and reassessed by everyone involved. You're not going to get it right 100% of the time, that's why you have to track those decisions.
The key to Tangible Words' extreme success in all the awards we have won, and most importantly in how our customers feel about us, is taking ownership of mistakes. Because the mistake is not what matters, fixing it is what counts. When Tangible Words promises customers to create relief and profitability, our focus is to do that despite any future mistakes or conflict that is often unavoidable in any relationship.
"Culturally we are taught to fear and avoid conflict, but Tangible Words believes effective communication through conflict strengthens relationships." - Alysha Dominico, Co-Founder and CEO of Tangible Words
Find New Ways to Grow Through Growing Pains. Listen to the Company Growth Podcast
One secret to its sales growth success is figuring out how to retain the best employees.
Tangible Words has always provided remote work opportunities. Modifying business practices to promote employee satisfaction and productivity has been key to its steadily growing success.
Using different forms of remote communication that include HubSpot, video sharing and Slack encourages transparent and convenient knowledge sharing between their teams and clients. A designated schedule sets meeting times for regular client connection. It also provides for uninterrupted, self-paced work time to let staff figure out solutions to individual client problems and then get the tasks done.
"I think most people struggle with managing their time and feeling isolated.We cracked this open by dividing up time between "discussion time" and "thinking time."

-Alysha Dominico, Co-founder of Tangible Words
This combination of sales growth expertise and employee retention has helped Tangible Words win sales and customer service awards, work-life balance awards and content and web design awards.
Get the Map to Fast Track Your Business Goals. Join the Sales Growth Program with Alysha.
References:
https://gosolo.subkit.com/tangible-words/
TW Blog Sign-Up
Learn more about how to grow your business and improve your sales team process.