Why Go HubSpot? How About We Tell You Why We Went HubSpot
May 18, 2022 | 2 minute read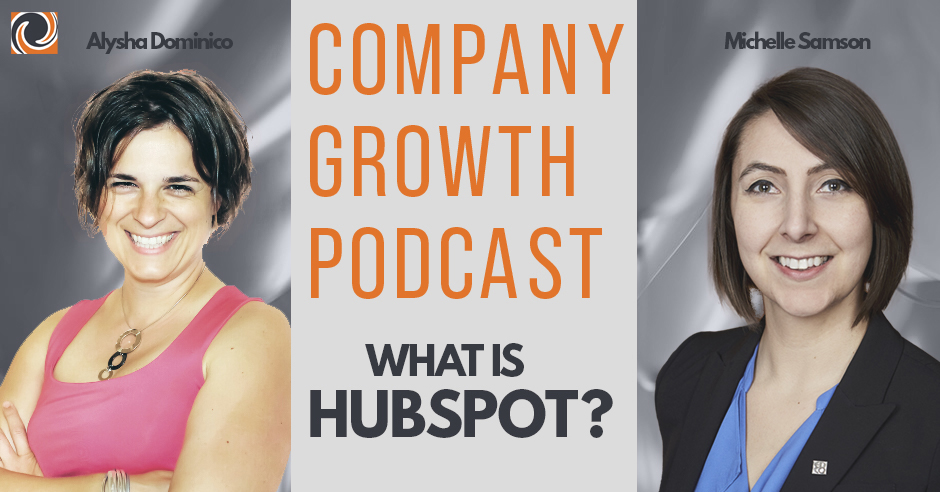 We're trying something a little different on this episode of the Company Growth Podcast. Alysha Dominico, who has been the host on every episode of the first two seasons of the show, will now be having a seat in the guest chair so that you can hear about what a HubSpot partner really thinks of the platform and how to get the most out of it.
Why Go HubSpot? The Answer Is on the Company Growth Podcast
On this episode, you'll get insider tips on HubSpot from a business owner who uses HubSpot every single day and can't imagine running her business without it. If you're still on the fence about HubSpot, this is the episode to listen to. You'll find out exactly why so many business leaders swear by their HubSpot memberships.
You'll also get background information on Tangible Words and how we operate. If you're thinking of working with us, this episode will give you huge insight's into co-founder Alysha's thought processes and expertise.
As a bonus, Michelle Samson, a guest from Season 2, will be taking over the hosting duties for this episode. Michelle previously hosted The Vaughan Rising Podcast, an economic development podcast for the city of Vaughan, Ontario and she has a seasoned host's instincts for picking the questions most interesting to you as a prospective HubSpot user, or a HubSpot user who wants to get more out of their membership.
Listen as Alysha goes through the most useful elements of each hub in HubSpot, and how those hubs are best used to make marketing, sales, customer support, and the company as a whole more efficient and more profitable.
Find Out How Tangible Words Became Convinced of the Power of HubSpot
You've probably seen some ads or content from HubSpot that made you aware of the platform. But you might still be on the fence about a membership. Rest assured, Tangible Words was once in the same place. "Do we really need HubSpot? Will it really help me? Why go HubSpot when I've already done without it?"
As Alysha explains in this episode, we tested HubSpot for several years before making the decision to go all-in. Even though HubSpot's main CRM is free for you to try, getting the whole package was, for a fully remote company with very limited expenses, one of the first major costs Tangible Words had to absorb when we were starting out. So it wasn't a decision Alysha took lightly. But once she saw the potential of the platform, there was no going back. HubSpot is now a crucial part of how Tangible Words works, and how the company works with clients.
Hear in Detail Why HubSpot Is Great on the Company Growth Podcast
Listen to this episode today.
To browse more episodes by topic, visit the Company Growth Podcast webpage.
TW Blog Sign-Up
Learn more about how to grow your business and improve your sales team process.