Company Growth Podcast: Dreams Versus Details In Business
October 15, 2020 | 4 minute read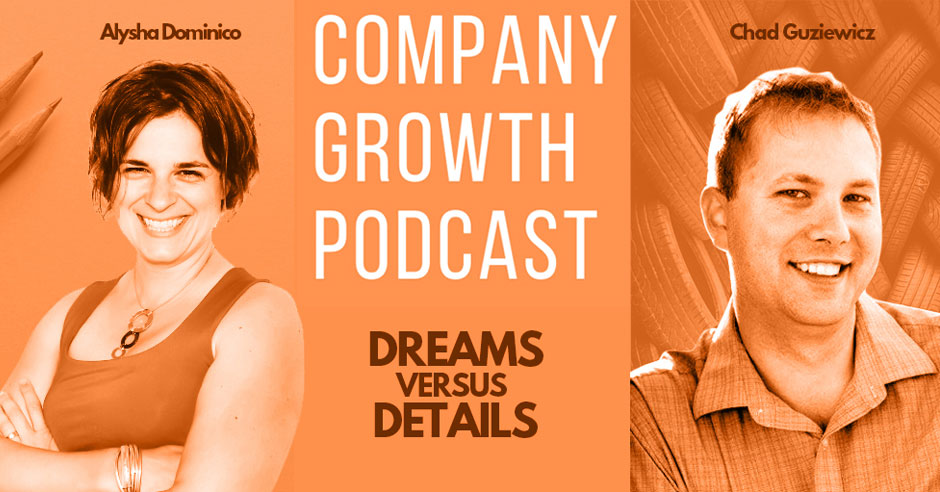 Don't be afraid of change. In episode 7 of the Company Growth Podcast, we discover that avoiding a fear of change is a mantra that's a key part of Chad Guziewicz's approach to business.
Chad is a mega-entrepreneur who is the mind behind two amazingly successful businesses. Chad is the vice president of DealerPlus/Tire Wizard, a company that helps car dealers get the exact tires they want, and Rentify, which helps landlords quickly verify and evaluate tenant applications. But even with two successful companies under his belt, Chad says that change and improvement is key to that success.
Listen to the Company Growth Podcast on Spotify, Apple Podcasts, Soundcloud, Soundtrap, or YouTube.
The First Business You Start: Make Mistakes, and Work on Improvement
Chad is our latest guest on the Company Growth Podcast, and the discussion between him and the show's host Alysha Dominico discuss starting a business from scratch, building a company in a small town, and how to accept change.
You're always going to make mistakes the first time you try something. But the key, according to Chad, is to recognize those mistakes, to be honest with yourself about what mistakes you made, and work to correct those mistakes the next time round.
Chad also talks about hiring people who are smarter than you, at least in their chosen field. Of course, you want to have a basic understanding of whatever it is your employee does for the company, whether that be coding or accounting, etc. But don't be afraid or threatened by your employee's skill. If they know more than you in a certain area, it helps you patch up the holes in your knowledge and your business will thrive.
Long-Term Dreaming Meets Short-Term Planning
Chad believes that there are essentially two kinds of people in business: dreamers and detail-oriented people, and a business needs to employ both these types to thrive. You need people who can dream big and imagine where the future of business could lead. But you also need people who see the situation as it is, who are focused on the important details of a business's day-to-day life.
You need both personality types to grow a business, and most people share both traits in some way. Figure out which side you need to balance out and it can be a game changer for you and your business.
The key, according to Chad, is self-honesty in all aspects of your business. This honesty even begins at the inception of your business. When you start a business, you've got to go talk to your customers or potential customers. They will let you know if you're on to a good idea. Many startups actually ignore this step, probably because they are afraid that the customer and the market will tell them that maybe their idea isn't as necessary or unique as the entrepreneur may have first thought.
Listen as we discuss:
How running a business should be like running a hockey team.
How to find people who will be your business's champion and spread good word-of- mouth reviews to your community.
Alysha's favourite business books:

Platform Revolution

by Geoffrey Parker, Marshall Van Alstyne, and Sangeet Choudary;

Scaling Up

by Verne Harnish; and

Crossing the Chasm

by Geoffrey Moore.
Why you shouldn't "be afraid to do things you don't know."
The advantages of starting a business in a small town.
And more!
Listen to Episode 7 of the Company Growth Podcast for Business Insight
Check out Episode 7 of the Company Growth Podcast streaming now on your favourite streaming platform!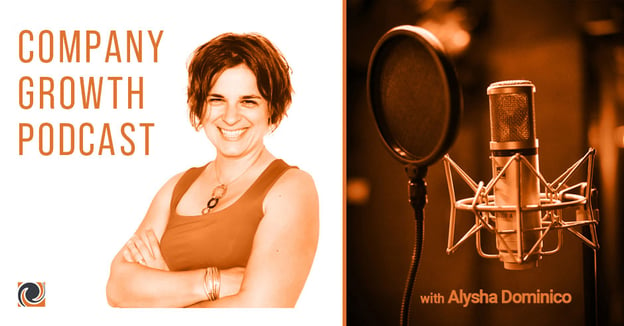 References:
https://www.amazon.ca/Scaling-Up-Companies-Rockefeller-Habits/dp/0986019593/ref=sr_1_1?dchild=1&keywords=scaling+up&qid=1602277242&s=books&sr=1-1
https://www.amazon.ca/Platform-Revolution-Networked-Markets-Trasnforming/dp/0393249131
https://www.amazon.ca/Crossing-Chasm-3rd-Disruptive-Mainstream/dp/0062292986/ref=sr_1_1?dchild=1&keywords=crossing+the+chasm&qid=1602277290&s=books&sr=1-1
TW Blog Sign-Up
Learn more about how to grow your business and improve your sales team process.