Find Quality Sales Leads in the Manufacturing Industry
October 17, 2019 | 2 minute read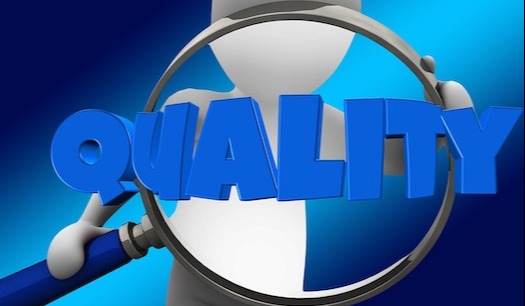 The marketing team works hard to find new and creative ways to obtain leads, while the sales team works equally hard hours to close those leads. When a large fraction of the leads are disqualified, it can be frustrating to both teams. So how do you get more quality sales leads to your sales team?
Learn How To Attract Your Dream Customer
The solution is to create a system where the only leads your sales team gets have reached the 50% mark on your qualification process to becoming a prospect. Your manufacturing company may use a CRM, like HubSpot, to track lead qualification, or you may have an in-house process set up.
Providing only qualified leads to your sales team will produce a shorter sales cycle with a higher close rate, saving you time and money. To ensure more qualified leads, the marketing content needs to be tailored to your ideal customer or distributor.
The first step is to describe your ideal customer in as much detail as possible. Don't be afraid to spend a lot of time identifying who your dream client is by documenting it in a buyer persona. Have sales work together with marketing so that the whole team becomes an expert on your ideal customer, their needs, challenges, and preferences.
Example Questions To Help Identify Your Dream Customer:
What is their job?
What industry are they in?
Where are they located?
Who do they serve?
What problems are they facing?
Think about what will solve your buyer persona's problems and brainstorm ways you can better serve them. Now you are positioned to create content that speaks directly to their problems with the perfect solution. This will align your company with the dream client you want. A good content strategy will address their needs by educating them on your products.
The more specific you can identify with your dream customer, the more directly your content marketing strategy will speak to them.
The content does the leg work for your sales team, building trust with prospects, by providing educational content via downloadable e-books and useful checklists. Content designed to help your exact dream manufacturing industry customer gathers the well-qualified leads for your sales team.
Your in-house marketing and sales teams can get started on this by creating content for your blog and perhaps other manufacturing industry blogs to increase your reach. If your in-house teams are stretched already, you might consider outsourcing content creation to a growth agency, who can work alongside with your team. A growth agency has experience in targeting the right audience with SEO and showing your teams how to incorporate inbound marketing practices in order to find better quality leads.
Get More Quality Sales Leads
TW Blog Sign-Up
Learn more about how to grow your business and improve your sales team process.