How To Measure Marketing ROI in the Manufacturing Industry
August 22, 2019 | 3 minute read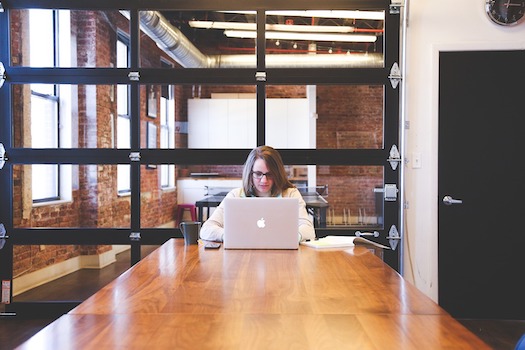 Traditional marketing is difficult to track because you can never be sure if television commercials or newspaper ads are really being noticed.
However, you can learn how to measure marketing ROI using digital platforms to determine if all of your hard work in the manufacturing industry is being heard.
Inbound marketing
gives you the inside scoop on what exactly is hitting home with customers.

How To Measure Marketing ROI: A Big Risk Should Result in a Big Reward
ROI (or return on investment) is used to decide how successful an investment is. Significant investments in online marketing can be risky, so you will want to know exactly what the ROI is. An investment with little risk will result in a little reward, but a large risk could lead to a large reward.
While a large amount (82%!) of manufacturing marketing departments do use content marketing, only 18% have an actual strategy in place. An effective campaign needs to begin with a solid plan. The best way to plan and keep track of your marketing campaigns is to use an online customer relationship management (CRM) tool, such as HubSpot.
HubSpot can track the sales deals that are the result of specific marketing efforts, which ensures you are putting effort into the right content (the content that is actually making you money). In 2018, a study was completed on the ROI of using the HubSpot Growth Platform and the results were impressive:
2.1 times more visitors per month within one year
2.5 times more leads per month within one year
70% increase in lead-to-customer conversion rate
How Can HubSpot Improve Your Manufacturing Marketing ROI?
There are five main advantages to using HubSpot to monitor your marketing ROI:
Track Emails and Advertising - Email tracking allows you to know when and how many times an email has been opened. If an email has been opened multiple times a day, your sales team is able to quickly follow-up. It is also helpful in dealing with your distributors: if your largest distributor stops opening your emails, you could change course and determine what matters to your biggest manufacturing clients.
Gather Valuable Data - There is data (open and click-through rates, engagement time and user location) that can provide insight to who your customers are and what problems they are trying to fix. You may find that one demographic is actually far more interested in your product than others, so you can shift your lead nurturing strategy to better support that customer in buying your product.
Reporting to Shareholders - What better way to justify spending to all of your shareholders than to be able to give concrete proof of what is working. Being confident in your marketing campaign by providing data and analytics on sales will ensure their investment continues.
Adjusting Budgets for Subsequent Years - If you know what works and what doesn't, it will help you to be more financially and fiscally responsible. Often times, the marketing department can be small and is overlooked in manufacturing, so ensuring that marketing has better tools to track ROI is a smart investment.
Efficient Customer Management - The core of HubSpot keeps all of the information about your customers in one online portal that your whole team has access to. An accessible site is particularly important to manufacturing teams that have sales personnel located across North America. Using a CRM provides easy access and keeps customer information up-to-date.
How To Improve Your Systems To Track Your Marketing ROI
The HubSpot CRM is the key to storing your data, systematizing sales, and tracking the ROI on your inbound marketing campaigns.
References:
https://www.tiecas.com/industrial-marketing-services/industrial-content-marketing-manufacturers/
https://contentmarketinginstitute.com/wp-content/uploads/2016/02/2016_ManufacturingReport_02.16.16-final-no-stamp.pdf
TW Blog Sign-Up
Learn more about how to grow your business and improve your sales team process.