HubSpot Marketing Packages: Which One Is for You?
March 31, 2020 | 6 minute read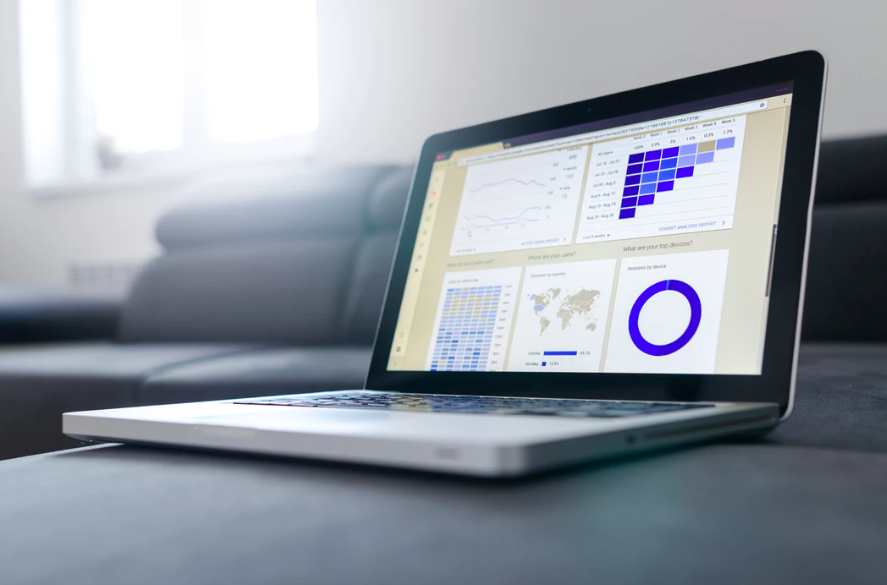 HubSpot is one of the best tools in the world for all your marketing, sales, and customer service needs. Its robust service includes everything from email marketing to conversation bots, marketing automation, and a/b testing.
Marketers who practice inbound marketing find the HubSpot Marketing suite of products especially powerful. Here, we will focus on those products and help you find out when or if you should upgrade your subscription. The different HubSpot Marketing subscription packages are aimed at different sizes of organizations:
Free version allows any marketer to get a feel for HubSpot's value
Hubspot Marketing Starter is aimed at smaller businesses with lower numbers of sales leads
Hubspot Marketing Professional is aimed at mid-size organizations with hundreds of customers and sales leads
Hubspot Marketing Enterprise is aimed at organizations that have thousands of customers and sales leads
Here is a summary of what you can do with HubSpot, from the free tools up to the HubSpot Marketing Enterprise Package.
What Can You Do for Free in HubSpot?
Here is what you can you do with these free HubSpot marketing tools:
Lead flows or popup forms. Build a contact list of potential leads. When someone fills out one of your forms, HubSpot will find relevant publicly available information about them to round out their profile in your contacts. This information gives you insight into where your leads are coming from and what they are interacting with on your site.
Analytics dashboard. See which pages and offers on your website are performing the best. You can also track the site visit patterns of your leads, which can help you streamline your site.
Automatic email. Set up responses for people who fill out your forms.
There are a few limitations to the free version of HubSpot: You only get one inbox for conversations, which means all chats or emails, regardless of topic, come into the same inbox. This can make it challenging to sort, prioritize, and respond to. Ad Management is also limited to $1000 USD spent on paid advertising per month. Also, all emails you send will include HubSpot branding, and you're limited to 2000 email sends per month. It's surprising how quickly that number racks up, even as a very small business, so you may want to consider upgrading your subscription.
What Can You Do With Starter HubSpot Marketing Package?
The HubSpot Marketing Starter package, the lowest level paid subscription, can do everything the free version does, and more. With your connected advertising accounts, you can see which ads are bringing in customers, chat live with visitors on your website or add a chatbot that can connect users with the right person or helpful content.
As with the free version, the starter package still only gives you 1 conversation inbox, though your email send limits bump up to 5x the number of contacts in your list.
Starter allows you to track more traffic activity for contacts that visit your site, and start to segment your list of leads so that you can:
deliver more tailored content using the Lists feature,
retarget your ads on Facebook, LinkedIn, and Google (though you're still limited to $1000 USD ad spend per month),
have two advertising audiences instead of just one, and
set up 25 segmented smart lists, and 25 static lists. With Smart Lists, HubSpot automatically segments new contacts to certain lists, based on criteria they select when they sign up. Smart Lists will save you a ton of time compared to manually reviewing and sorting new contacts. Note: you can only segment based on a few different criteria.
The analytics are the same as the free version, with 1 dashboard with 10 automatic reports.
What Can You Do With HubSpot Marketing Professional?
HubSpot Marketing Professional package makes a huge jump from the starter package, with a ton more features and capabilities. This is the package most used by us and by our clients. In fact, it's safe to say that our marketing and sales team could no longer work without it!
Here is what you get with the HubSpot Marketing Professional package:
Up to 100 different inboxes
A sizable array of useful forms
Design manager
Smart content
Blog/RSS capability
A/B testing
The ability to stagger email delivery time based on contact's time zones
Integration with Google Search Console, CTAs, and SSL certificates
Attribution reporting for 1 model and 2 objects. You can have up to 10 teams, manage 30 currencies, start scoring contacts based on 1 property, and calculate up to 5 properties
Full website analytics and limited features for record customization
Also with HubSpot Marketing Hub Professional:
Email send bumps up to 10x your contact list
List segmentation jumps up to 1000 smart lists, and 1000 static lists, which you can define by almost any criteria
Ad spend gets bumped up to $10,000 a month, with up to 5 different advanced audiences
Chatbots get advanced features, including custom logic and programming
Analytics gets 2 dashboards, with 10 reports per dashboard, the classic 10 automatic reports or custom reports, allowing you to track almost any data you want
You get more support from HubSpot
Social media tools ramp up with up to 50 social media accounts and up to 10,000 social posts per month. Also, you can schedule posts up to 3 years in advance
Up to 10 of your competitors can be tracked; this includes a subdomain, and allows you to automate up to 300 marketing workflows
You can integrate with Salesforce: connect 1 account, and include 1000 field mappings and 10,000 salesforce owners
What Can You Do With HubSpot Marketing Enterprise?
Large companies with huge sales teams benefit from Enterprise; it's a comprehensive package designed for them. Companies who need to have tons of users on their HubSpot System will find this ideal
HubSpot Marketing Enterprise gives you a mind-boggling amount of data and almost any customizability that you want. Your email limit is still at 10x your list, but you also get multiple CAN-SPAM footers and send frequency caps. Your ad spend goes up to $30,000 per month, and 15 audiences. You get 1500 smart and 1500 static segmented lists. You've still got 100 inboxes, but your chatbots get way more customization and programmability. You get 26 analytics dashboards with 10 reports per board, custom or automatic.
Enterprise includes the same content, SEO, and strategy tools as Pro, but you can connect up to 300 social media accounts. You're still capped at 10,000 posts per month, and you can still do advance scheduling up to 3 years.
As well, you can:
have unlimited subdomains
track 10 competitors
automate up to 1000 marketing workflows
get more attribution objects and models
have up to 200 teams (and they can be organized hierarchically)
manage 200 currencies
have 500 custom reports
have 25 scoring properties
Enterprise introduces adaptive page variation testing, single sign-on, predictive lead scoring, partitioning, event triggers and event-based segmenting, CMS membership, YouTube integration, social permissions, and multi-touch revenue attribution.
HubSpot Marketing Packages Are for Any Company
So, HubSpot can be helpful for any size business, from someone just starting out as an entrepreneur to a global corporation. The main thing to keep in mind is that HubSpot is a tool. If you sign up for HubSpot but don't use the data and take advantage of what it can do, it won't give you results. It's up to you to drive an inbound marketing strategy that takes advantage of all the features of HubSpot.
If you're not sure how to get started with HubSpot or if you have been working with HubSpot Marketing packages and just don't have the time to do it all, we can help. As a certified Gold HubSpot partner, we can help you use HubSpot to its full potential.
Learn How to Put HubSpot to Work for Your Business
References:
https://www.hubspot.com/pricing/marketing?edition=starter&term=monthly
TW Blog Sign-Up
Learn more about how to grow your business and improve your sales team process.