Call Tracking Metrics in HubSpot Sales Hub: How To Use Them and Why
May 31, 2022 | 2 minute read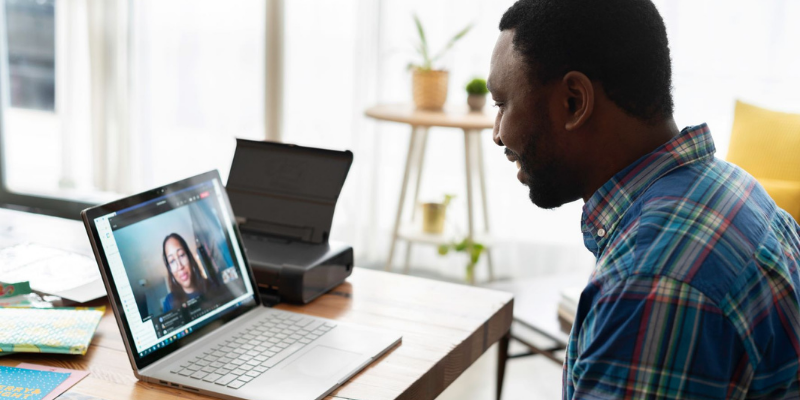 Keeping track of your calls is a lifesaver in sales. Plenty of salespeople still like to do this the old-fashioned way: on their own. But you really don't need to. It's so much easier to automate the process in HubSpot, keeping you focused on what you actually need to do to make a sale. Give call tracking metrics a try and, honestly, you'll never look back.
Where to Find Call Tracking Metrics in HubSpot
First of all, you'll need access to HubSpot Sales Hub. You can get HubSpot Sales Hub here. Once you have access to a Starter, Professional, or Enterprise level account for HubSpot Sales Hub, you can get started.
Set Up the Call Tracking Feature.
Once logged into your HubSpot account, Go to the "Settings" wheel in HubSpot.
Scroll down on the left, to the "Tools" section.
Select "Calling."
Follow the prompts.
Why You'll Want to Use Call Tracking in HubSpot Sales Hub
Like many features of HubSpot, call tracking is one of those tools that you might not think you need, until you try it for a while and realize you can't remember how you ever lived without it.
Call Tracking will:
Allow you to place calls from your browser. The calls will come from your number, and you'll have the option to record the call if you want.
Use Task Queues in HubSpot to organize your call schedule by most important calls (

Ask us

about how to find yours in HubSpot - or read this blog on

hot leads

!).
Integrate with all kinds of calling apps on the HubSpot App Marketplace, so you can build your own custom calling experience (

Ask us

about why our clients are using Kixie!).
Give you transcripts of your calls that you can use for keyword searching and as a way to analyze what went right or wrong with a call.
Who Is HubSpot's Call Tracking Feature Made For?
Really any salesperson or sales team can benefit from HubSpot's Call Tracking feature. If you use the phone in your sales position (who doesn't?!) Call Tracking can help you manage and analyze your calls.
It's a very easy feature to set up, all it requires is that you and your phone-using team members connect individual phone numbers and you're ready to start calling.
Because Call Tracking gives you information you didn't even know you wanted, you can focus more on improving your pitches rather than keeping track of phone numbers, or punching numbers.
Join Tangible Words' Sales Growth Program and Learn More About HubSpot
TW Blog Sign-Up
Learn more about how to grow your business and improve your sales team process.