2021, like 2020, will be an unpredictable year. But there are trends that will definitely come into play this year that we can predict. Getting on top of those trends as early as you can will put you in an amazing position and prepare you for all the opportunities that no one can see coming. To see trends coming before they arrive, you need to get intel from people who have their finger on the pulse of sales, marketing, and company growth.
Here are 3 incoming trends for the 2021 sales year right away:
Using video as an outreach tool. Yes,

video outreach

was a necessity in 2020 - whether we wanted to use it or not. But this trend isn't going anywhere in 2021. Not only because lockdown orders stay active in many places in the world but, more importantly, because clients have become used to making connections through personalized video. It adds a face-to-face value to online interactions, and that genie isn't going back into the bottle.
Being empathetic with business relations is going to be just as important in 2020. Personal losses, business losses, and general anxiety will all affect buyers in 2021. But don't let the reality discourage you. Use empathy to make connections with leads and open yourself to

new opportunities

.
Setting expectations with OKRs and Dashboards matters a lot because so many people are working from home. If you're used to seeing your coworkers and/or employees in person every day, you'll need to refine the work-from-home process you started in 2020 and make it a well-oiled machine, because people in most places aren't headed back to the office anytime soon. Some will even choose to continue

working from home

even when they have the chance to go back!
Find Resources That Deliver Quality Research on Upcoming Trends
You know the concept for SEO: Google takes links that have authority that are shared and read often and puts them above links that don't. Let's take that concept into the realm of your sales trend research. To stay on top of sales trends in an unpredictable year that directly followed a year that had the world turned upside down, you want to base your strategy on info you can trust. Easier said than done, though, in an online world where misinformation and hearsay are pretty much the default.
Trust the Thought Leaders Who Are Trusted by the Best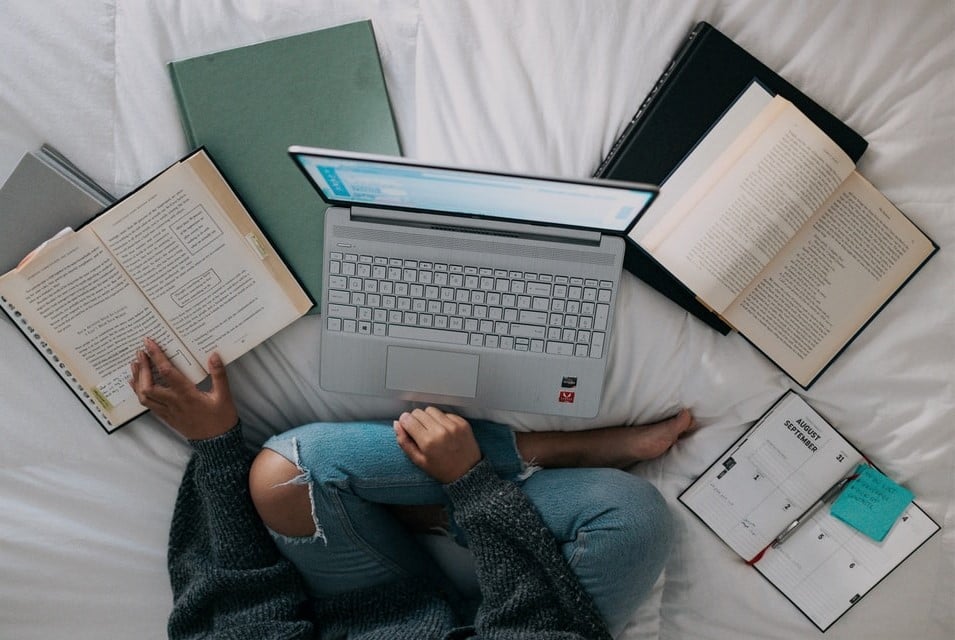 Google any sales or marketing-related question and you're going to end up seeing a link from HubSpot somewhere on that front page of Google. That's because they've established themselves as a leading authority on these subjects. But where does HubSpot go when they want to feel the pulse of sales, when they want to look to experienced business growth specialists for info to share with salespeople all over the world?
Check out HubSpot's own list of 7 Trends Sales Leaders are Predicting for 2021. You'll notice that Tangible Words CEO and co-founder Alysha Dominico features on number 6 on the list. If a sales behemoth like HubSpot trusts Tangible Words' thought leaders to spot incoming sales trends, you know you're in the right place when you work with Tangible Words.
Download This Free E-book Written by Thought Leaders at Tangible Words
References: