Manufacturing: 5 Ways To Effectively Shorten Your Sales Cycle
September 17, 2019 | 4 minute read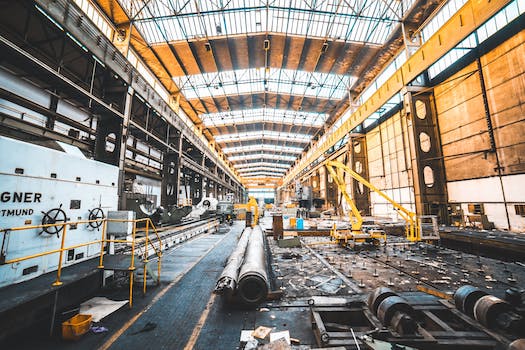 The manufacturing industry is significant in the Canadian economy, accounting for approximately $174 billion of the GDP, and exporting $354 billion in product each year.
Manufacturing is a highly innovative industry, but also an extremely competitive one. While the innovation in R&D is happening at a staggering pace, some companies are resistant to adapting their sales processes for the future.
In order to stay ahead of the game, and guarantee a chunk of that $354 billion in exports, it's helpful to shorten your sales cycle to improve sales growth.

5 Ways to Shorten Your Sales Cycle
Salesforce found that "reps today end up spending 66% of their time on manual administrative tasks and only 34% of their time actually selling." There are a few ways you can streamline your manufacturing sales process and free up your sales team so they can focus on customers.
1. You Need to Invest in a CRM
Some of your leads may still prefer traditional methods of contact like face-to-face meetings or phone calls, but that doesn't mean you have to keep their information in a paper file. A customer relationship management (CRM) tool, like Hubspot, can collect all customer information in one place, accessible to your entire team. This helps you eliminate redundant information, save time looking for client info, and avoid transferring calls to multiple people.
You can also track every interaction with a lead, from how many times they've visited your site to how many times your team has talked to them and what was discussed. This information can provide key insights about where your leads are in the buyer's journey so your sales team can provide them with information relevant to their current needs.
2. Sales & Marketing: Teamwork for the Win
It's pretty common for departments to work in silos. It's particularly important to break this pattern and develop collaboration between marketing and sales teams. Both of these teams should have similar end goals for the company, and sharing information and strategies back and forth can help both teams succeed, while eliminating duplication of effort.
Marketing and sales should get together and develop ideal customer personas. Marketing can use personas to develop targeted campaigns for the ideal customer, bringing in warm leads for the sales team. Personas will help the sales team understand and connect with these leads faster. They'll have an easier time finding ways to personalize each customer experience.
Sales can also provide marketing with frequently asked questions, which marketing can use to create targeted content. Answering these questions for potential leads in a blog post or on social media will build trust in your company and establish it as an authority in the manufacturing industry.
3. Targeted Content for Better Sales Leads
Inbound marketing content brings potential leads to you. You can qualify those leads by automating your lead nurturing process. A CRM can deliver relevant content to leads based on their interaction with your website. The content can take many forms, including a set of emails on a certain topic, a downloadable resource like an e-book about how to sell your manufactured products, or an invitation to a webinar with a manufacturing expert explaining how best to put your products to use. Automation of nurturing helps develop qualified leads for your sales team, so they can focus on closing deals instead of cold calling.
4. Terrific Templates to Save Your Time
Your sales team may get a significant number of emails that have similar requests and require essentially the same response. Instead of wasting time searching through the outbox and copying and pasting, templates in your CRM can be set up. Hubspot can auto-populate certain fields like the name, email address, email text, and signature. In addition, your sales team can make use of snippets, which are pieces of email content that you send out all the time, shortened to a click, which automatically populates the email and attachments.
5. Make it Easy to Schedule Meetings
Traditionally, setting up face-to-face meetings or phone calls means lots of back and forth trying to nail down a specific time that works for both parties. With a meeting scheduler on your site you can make it extremely easy for clients to book sales meetings. A simple link in an email or a form on your website lets your lead or customer pick a time in your schedule that works best for them. Then the scheduler auto-adds it to your sales team's calendar as well. No hassle, no time consuming back and forth, no accidental double booking.
Shorten Up Your Sales Cycle to Increase Sales
Finding ways to streamline and shorten your sales cycle allows your team more time to focus on qualified leads and improving sales performance.
References:
https://www.ic.gc.ca/eic/site/mfg-fab.nsf/eng/home
https://www.salesforce.com/blog/2019/04/sales-productivity-quip.html
https://www.verenia.com/cpq-configure-price-quote-blog/how-to-create-an-effective-sales-process-in-manufacturing
TW Blog Sign-Up
Learn more about how to grow your business and improve your sales team process.