Pursuing Media & Press Releases in a Digital Age
September 01, 2020 | 4 minute read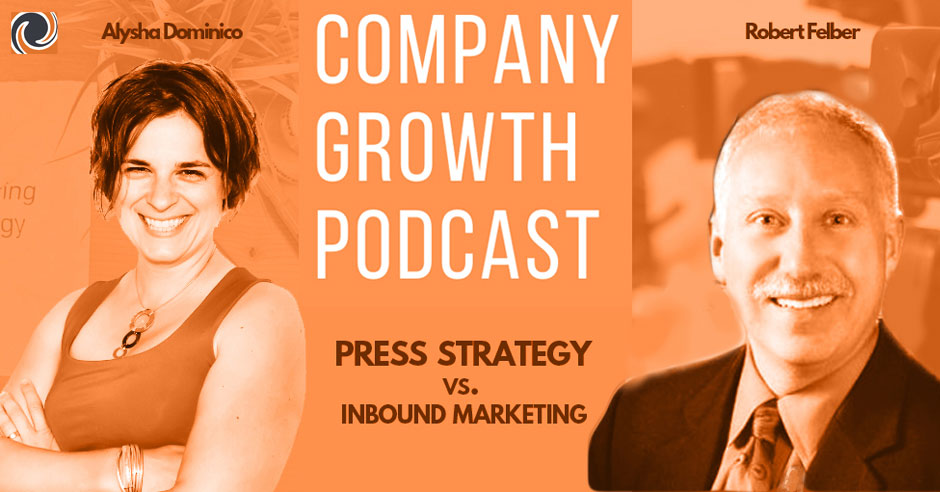 I had many reasons why I wanted Rob Felber, from Felber PR, to appear on the Company Growth podcast. I knew he would have things to teach us all - and he did. A little selfishly, I also wanted him on the podcast so I could learn from him.
Listen on Spotify, Soundcloud, or YouTube.
Here's a bit more on the subjects Rob and I covered in the Season 1 Episode 5 Company Growth "Felber PR" podcast, and I hope in sharing it with you, it helps you grow your company too.
3 Takeaways from Company Growth Podcast S1 E5:
1) Press Releases & Media Coverage vs. Inbound Marketing
In the 80s and 90s, companies relied heavily on big media coverage to get the word out. Of course all that changed with the advent of the internet.
But as hard as it might be to get your company into mainstream news in 2020, it's still something that, once accomplished, really will help your company grow.
But where does a press and media strategy fit into inbound marketing - and is it still worth the effort? Rob explained that it absolutely was - but you had to:
really plan ahead to know your targets, and the content opportunities that might exist;
layer inbound marketing overtop your media content to track the success of your PR campaigns;
service your relationships with journalists just as you would any other critical partnership.
2) What to Do When Press Releases Don't Get Picked Up
Journalists are just as flooded with emails and they're dodging phone calls just like everyone else in business in 2020. So as a marketing or PR expert, how do you promise a client you can get them in the news?
Rob talked a lot about managing expectations, and about defining your strategy to really understand what you're hoping to achieve with a press release. He also said while press releases and media relationships are no longer your only way to get a product to market - they're still an arm on the octopus of every other marketing effort.
In particular, Rob shared a golden nugget for how to show journalists you respect their time in the first second of a phone call or an email - a secret communications strategy of his for getting a journalist's attention. Listen to the episode to learn this neat approach.
3) The Personal Touch in Business and Why It's Crucial During Tough Times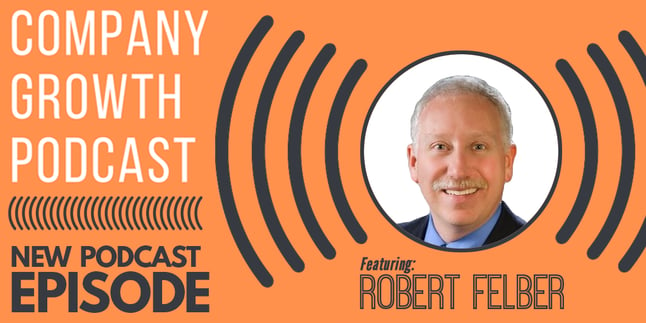 I want everyone to have the chance to hear Rob.
When you hear Rob speak, the kindness in his voice is hard to miss. It's obvious he's a good leader, and that he's focused on others as a boss, and a natural mentor to anyone. Those, like Rob, who know how to avoid bringing daily or long-term frustrations into every interaction are unacknowledged heroes.
He's also been in business longer than I have, and I wanted to lean in and ask him questions about leaders he admired, how he deals with conflict, and how he works with sectors where change isn't always easy, like manufacturing.
I wanted to take time to learn more about relationships, leadership, and of course growth with this Company Growth interview; I hope the episode gives you something in return.
One thing Rob stressed in our interview was the importance of checking in on people during a crisis like COVID-19. Customers, employees, co-workers, and colleagues all need to be reached out to. COVID-19 affects everyone in different ways. It's important to remember to be real with the people in your life: ask them if they need help, if they're doing okay. And remember you're included in this list. Don't forget to ask yourself that same question.
Checking up on people is not only a good thing to do to help everyone through the crisis, it's also a way to improve your business relationships when not everyone's mind is on business.
Sometimes, for example, you just need to swap a few stories about the earthly delights of chicken and waffles.
To browse more episodes by topic, visit the Company Growth Podcast webpage.
Ready to Grow? Apply for a Spot in Our Free Sales Growth Program.
TW Blog Sign-Up
Learn more about how to grow your business and improve your sales team process.