How To Flatten the Curve by Working From Home
April 02, 2020 | 4 minute read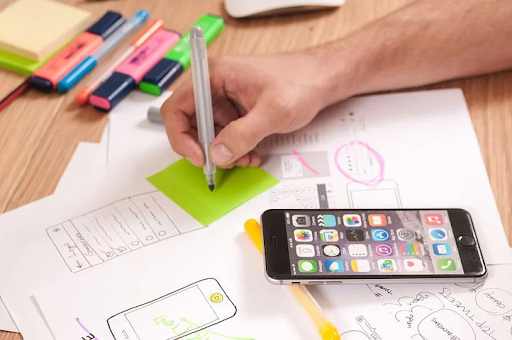 The coronavirus has completely changed our world. And as we all try to do our part to "flatten the curve" by staying home, the economy does not need to stop. However, like any other issue, you do need to face this crisis head on. Your customers need to know that you care about them and there is no time like now to encourage that feeling of community. Because regardless of who your customers are, we are all in this together.
With all the uncertainty swirling around us, your customers need to feel confident in what you are doing for them to make their life just a little bit easier.
Make sure they know that your work continues remotely in all the places they'll look for you: your website homepage, your social media channels, your emails and your blog posts.
Do you have a product or service that will help them in their isolation? Communicate that your efforts to make them successful will continue while you're at home.
Use the Vidyard-HubSpot integration to shoot free short videos of all the work you're doing behind the scenes.
Let's try to lessen the impact of COVID-19 on your company.
Working From Home Isn't Always Easy - But We Can Help You Through It!
Working from home is a challenge - especially if you have kids at home. You may not have worked from home this much before, but we are experts at it. For the last 9 years our entire agency has been working from home. This was a choice made by our organization to help work-life balance for everyone on our team. We use these strategies to increase productivity and efficiency in our home offices:
Have a designated office space - While it can be tempting to work under the covers or on the couch, it is best to keep as "business" as possible while working. Our brain associates the places in our home with what we do there - if you work from your bed, you may find your mind filled with thoughts of slumber.
Work at your most productive time of day - While working from home you will not be able to put in your normal 9 to 5 day (especially if you have kids at home). And that is okay. Really, the other thing that matters is if you get the work done, not when. So, whether it is early in the morning, or late at night, pick a time and stick to it as best as you can.
Try to minimize distractions - Things are changing rapidly, and it is easy to get sucked into the rabbit hole of social media. Set yourself up away from your tv and keep your phone and social media off until your work is complete.
Tangible Words Can Ramp Up Your Ability to Flatten the Curve
Every member of our team has been working from home day in and day out for almost a decade - see what we have learned doing so:
Company Growth Podcast Recap
Our CEO, Alysha Dominico, recently recorded a company growth podcast on how companies can get ahead during these uncertain times. Here are some podcast highlights:
Listen more closely to the threat: Growing pains hurt, but they teach us how strong we can be.
Accept change is coming and be better prepared: Change is a given, so come up with a strategy to thrive through it.
Be more human: Times of turbulence are scary for everyone - now is the time to make yourself available to your employees and listen to their fears.
Sales Reps and Company Growth in COVID-19 Podcast Recap
The coronavirus crisis has completely changed every aspect of business and family life. Alysha Dominico recorded a "How do you Sell? Podcast with Karen Kelly from K2 Performance Consulting about how to be successful as a sales rep in these uncharted times. Here are some podcast highlights:
Acknowledge the variety of emotions that are circulating.
Nurture your relationships.
Re-evaluate your messages and strategies.
Train your sales reps.
Use your entire team and lean on them during this time.
Use One of These Affordable Modules as a Starting Point

References:
TW Blog Sign-Up
Learn more about how to grow your business and improve your sales team process.