How Cool Companies Are Leading the Way in Sales Growth
September 05, 2023 | 7 minute read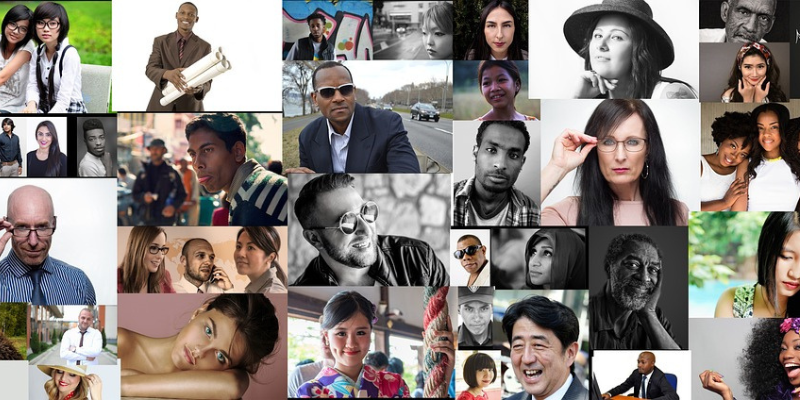 Cool companies give you the technology, products, and services to make your life easier, more interesting, and more productive. There are Eventbots that keep inquisitive guests (cheers Aunt May) at bay during hectic wedding days. Beekeepers who are innovating new products to save the planet's buzzing ecological heroes. Even a product that allows you to snag the best lounge chair at the pool and still do all your vacation-y things without giving it up. When you're not travelling, one of our cool companies helps you entertain at home in a gorgeous, envy-inducing outdoor kitchen. Tangible Words gets to work with cool companies every day because of our sales growth program and when they share their wisdom with us on the Company Growth Podcast.
Table of Contents
Meet Nine Cool Companies You Can Get Excited About

42Chat: Eventbots make anyone a great host.

PTPA (Parent Tested Parent Approved): Helping parents buy products that other parents approve of.

GIS Planning: Bringing money into your region.

NOD Apiary Products Ltd.: Making sure bees survive so the planet can, too.

Loungenie: Revolutionizing the lounge chair experience (it can charge your phone too).

Drysource: You want to know these water disaster clean-up artists.

NatureKast: Outdoor entertainment spaces that look great even in a Canadian climate.

CleanSmart Canada: Natural sanitizing products for a surface cleaning-weary world.

Research Casting International: Cool people travelling the world making models for education and entertainment.
Meet Nine Cool Companies You Can Get Excited About
Cool companies can be found in all industries. The nine cool companies listed here create unique products serving consumers around the world. Their innovation and sales growth initiatives have garnered wider audiences, boosted sales, and get people excited for what's next. Let's talk about these cool companies.
1. Here's How a 42Chat Eventbot Makes a Great BFF

The founders of 42Chat, Chuck Elias and Bob Caldwell, knew using A.I. could make good events great and that smart automation was the answer to relieving event organizers of time-draining tasks that don't require a human touch. Now, 42Chat eventbots save hundreds of hours of staff time by answering common questions (in three seconds or less, with a 95% correct response rate) and manage tasks like fast-tracking registrations. Eventbot A.I. saves event goers time and frustration, too. Eventbots give immediate attention to individual questions, so there's no need for event goers to waste time queueing up to speak to someone.
Meet some A.I. bots and find out how they can make tournaments, conferences, concerts, fundraisers, and even weddings a better experience for organizers and attendees.
2. PTPA: How to Get Trusted Product Reviews by Parents For Parents

If you're buying products for your children, you want honest reviews from knowledgeable sources to make informed buying decisions. Here's how PTPA (Parent Tested Parent Approved) helps parents do that. Businesses submit products to the PTPA Seal of Approval program. If approved, the products are then used, reviewed, and promoted by a network of up to 200,000 parents. Businesses benefit by getting their products into their target audience's hands, who review them from a buyer's perspective creating great marketing opportunities. Parents get reliable reviews from parents just like them who want their peers to know about the best products for their needs. Read how PTPA is more than just a seal of approval.
3. How to Use GIS Planning Tools to Get Attention in Economic Development

Communities thrive when people work to get the attention of travellers and businesses and attract new employers and industries. When showcasing investment and tourism opportunities, GIS Planning tools like Zoom Prospector and Zoom Tour online help to put communities at the top of investors' lists. Residents and businesses can use the tools and benefit from real-time data as well. And, there's no GIS professional needed to attract investors or entice visitors to explore your main attractions. GIS Planning's cool, online, interactive tools show visually appealing, information-rich material making it easy for economic developers to boost their region's best qualities.
4. How Beekeepers Save Bees and Make Yummy Honey

Thank a bee for healthy ecosystems...and NOD Apiary Products Ltd., whose innovations have improved millions of honey bee colonies over the past two decades. Beekeepers from as far away as New Zealand use NOD Apiary products to promote long-term bee survival and produce wholesome honey.
As pollinators, bees help to diversify our ecosystems. That's why a healthy bee population is vital to the planet. NOD's organic and sustainable bee protection products help beekeepers nurture healthy, more productive honey bees. As environmental stewards, NOD's experts provide education as supportive coaching on honey bees and animals and work with international voices to promote bee health.
5. Are You Sitting Down? Here's How Loungenie Perfects the Lounge Game

Do you love to travel to resorts but feel a bit of dread when you think about dragging yourself away from your lounge chair and losing your spot to the next weary traveller? There is a product to ease that stress. Loungenie is a portable cooler, locker, and charger, keeping your valuables safe and giving you the freedom to roam, especially when the sun's shining and you've snagged the best lounger by the pool. If you're feeling a bit snacky, you can even order food and drinks directly from the device while you're enjoying life, with a fully charged phone and a cold drink. You could even nap and not worry about your stuff because you can lock it away. Find more about Loungenie, another very cool company.
6. How to Make Water Disaster Clean-Up Not Your Problem: It's Drysource

Drysource is the company to call when your home or business is under water. They don't shy away from mess and know how to fix it properly, so you don't have to wade into the muck. They clean up the waterr so homeowners and businesses can get back to life and work.
Drysource specializes in cleaning commercial buildings, multi-family units, hospitals, schools, and churches affected by water damage. Expert staff offer consultations to industry peers, education for newcomers, and provide guidance for property insurers. With their experienced insights and cutting-edge disaster restoration equipment, Drysource works to keep the industry running at high standards, save businesses money, and give tenants peace of mind.
7. NatureKast: Outdoor Entertainment Areas that Rain and Snow Can't Wreck

Do you dream of a beautiful space to cook, eat, and entertain, that you and your guests can enjoy all year round? NatureKast custom outdoor kitchens make your lifestyle dreams a reality.
Specializing in custom outdoor designs, NatureKast helps people create entertainment spaces that fit unique tastes and outdoor spaces and survive any weather. Need to watch TV outdoors while you're cooking and entertaining? No problem. Safely house your TV in cabinetry that matches your outdoor kitchen design. NatureKast products are sold through a 1,300-member dealer network. Find out how this cool company made a name for itself.
8. How a Waterless Hand Sanitizer Works Without a Warning Label: CleanSmart Canada

When you're tired of scouring warning labels to catch a product's potentially toxic ingredients, CleanSmart Canada is a welcome, clean alternative.
This is cool: CleanSmart uses hypochlorous acid (HOCl). HOCI is the same chemical produced by the human body to fight infection. CleanSmart makes a food-safe disinfectant, safe to use around kids and pets, whether you need to disinfect your home, business, or car. Even when the baby drops their pacifier in the grocery store, you can disinfect it using the spray with no wiping or rinsing necessary.
Find out how to use CleanSmart Canada's disinfectant to keep yourself and your family safe.
9. How Not to Be a Dinosaur in the Modern Economy: Research Casting International

Matt Fair combined creativity and his passion for making with science to build a career that takes him around the world. As a paleontologist, he turned a dream into a thriving business with this unique business model. He found success during the pandemic lockdown, too.
Fair, the General Manager of Research Casting International, knows about taking your business to heights you never even thought possible. His business makes replicas and models of animal life and geological models for museums and theme parks.
How cool is this? Research Casting employees spend their days building dinosaurs or travelling the world to make casts from real fossils.
Listen to Matt's story and discover how to turn your business ideas into realities.
Find Out How to Turn Your Business into a Cool Companies Contender
TW Blog Sign-Up
Learn more about how to grow your business and improve your sales team process.